We make a difference in people's lives
Community Health and Counseling Services is a non-profit community-based healthcare organization serving communities across Maine. CHCS consistently works to bring valued services to the people and communities we serve. CHCS offers a broad array of services to assist people in their recovery from a wide range of health conditions including but not limited to; mental health, cardiovascular, injuries, wounds, cancer, respiratory, and dementia. Our staff work collaboratively with your existing healthcare providers to ensure that you receive coordinated and effective care. We partner with you to deliver services that meet your individual healthcare needs. You always have a choice in selecting your healthcare provider. Please contact us at 1-800-924-0366 to learn how we can provide you or a loved one with exceptional care.
Become a Foster Parent
You can be a part of helping over 1,500 children in state custody by becoming a foster parent. CHCS is seeking loving and caring families to open their homes to make a difference in a child's life.
Learn More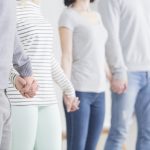 WRAP Fund Application
WRAP funds help meet the emergency needs of adult individuals with Severe and Persistent Mental Illness (SPMI) that cannot be otherwise met through regular systems of care.
Download Application (PDF)
CHCS Notification of Privacy Practices
This notice describes how clinical information about you may be used and disclosed, as well as, how you can get access to this information. Please take a moment to review our privacy practices.
Notice of Privacy Practices
Just wanted to let you know how truly I appreciate everything you have done to help me and my boys! It was fun working with you!

—BHH Client

Thank you for being so pleasant. It brought me back to where I needed to be today.

—Adult Therapy Client

Hospice nurses were professional, helpful, compassionate and able to keep our mother home and comfortable.

—Family of Hospice Patient

All the staff were loving and caring. They never made him feel like a bother. It was the best care my husband loved all of them. They always made him feel important.

—Family of Hospice Patient

The hospice experience exceeded my expectations from the very beginning. The entire team was amazing and compassionate.

—Family of Hospice Patient